动画介绍
Our Brands
项目名称:海莉心历险
格式:2D
受众:4-8岁女孩
类型:女孩冒险
Name: Hailey and The Hero Hearts
Format: 2D
Target: Girls 3-6yrs
Genre: Girls' adventures
品牌主张
Brand Value
动画以三个有着独特个性的女孩作为主人公,她们一起历险,并从
中收获友谊和成长。动画着重关注儿童成长中的情绪体验,巧妙地
将现实世界的情绪危机映射到虚拟的历险世界,帮助观者学会换位
思考,"从别人的身上看到自己的问题",提升儿童的情绪认知和
管理能力,从而习得人生中重要的情绪成长一课。
The story takes three unique girls as the main characters, who grow up in adventures. The story focuses on the emotional experience of children, skillfully maps the emotional crisis in the real world to the virtual adventure world, helps the viewers learn to put themselves in others' shoes, "see their own problems from others", and improves children's emotional cognition and management ability, thus helping children learn a lesson of emotional management.
故事梗概
Synopsis
7岁女孩海莉和她的朋友们产生负面情绪或者冲突的时候,她的手
环会将她们转化成船长、武术家和魔法师,带进由她们的房子转化
而成的冒险世界,她们需要解决这里的问题才能回到现实世界。
Hailey, a charmingly meddling 7-year-old girl with bigger than big emotions, gets a magical heirloom bracelet for her birthday which transforms her daily issues into huge adventures in her house! Hailey must emotionally decode and heroically solve in order to return home, finding her confidence as she grows up one adventure at a time.
角色介绍
Characters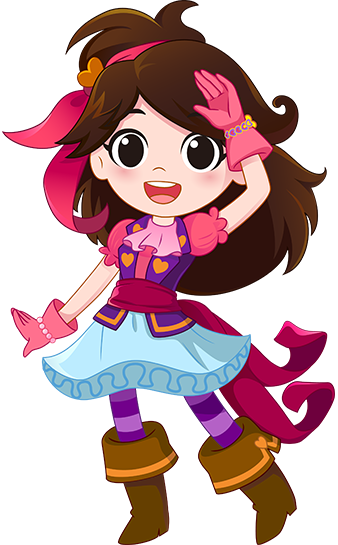 海莉
海莉是一个7岁的小女孩。有一年生日她收到了一个魔法手环。手环将她遇到的问题转化为历险之旅,无论遇到什么困难,她总能找到解决问题的方法
Hailey
Hailey loves ballet and she also loves reading and watching adventure stories with her Dad. When the hero heart transforms her, these two parts of her combine to create "Captain Hailey" the ballerina-adventure captain exploring the adventure worlds.
小雅
小雅是一个既美丽优雅又身手灵活的女孩,她乐于助人,有勇有谋,更是能设身处地地为别人着想、是海莉体贴又勇敢的好朋友!
Aliya
Aliya is pretty, introverted and deep-thinking girl who trains with her parents to learn Tai-Chi. She also loves stories about glamorous princesses. When the hero heart transforms her in the adventure world, she becomes princess Aliya, a martial arts princess.
嘉嘉
嘉嘉有着健康的肤色、棕色长发,充满活力与干劲。她不拘小节,与好友海莉、小雅一起历险,有很多很奇妙的想法。
Rebecca
Rebecca loves singing and is a natural performer. She also loves stories about magic. When she is transformed by the hero heart, these two interests combine to make her Ranger Rebecca, the singing cowgirl faerie, a fun and unusual mash up that is totally Rebecca.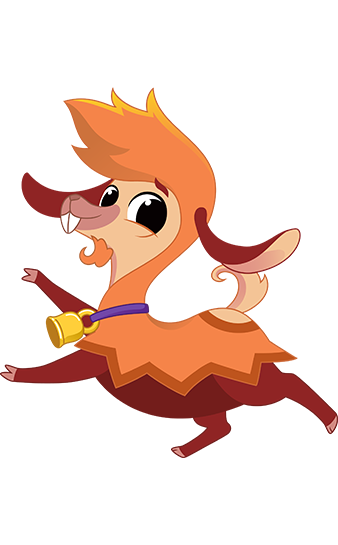 多多
羊驼多多是一只说话有点夸张的羊驼,他和海莉、小雅、嘉嘉一起去各个场景冒险,语气很滑稽搞笑。
Drama Llama
Drama Llama is Hailey's adored plush toy who comes to life in adventures world and acts as an emotional accelerant with his hysterical reaction to the situations. With a bell around the neck and tenne fur.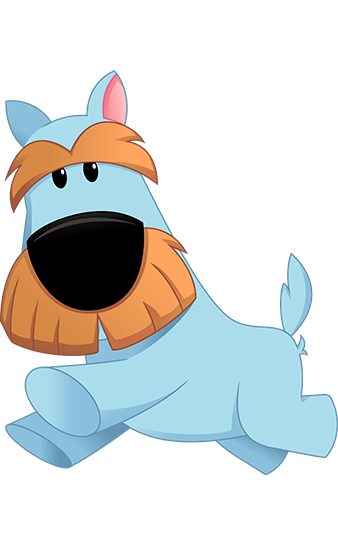 宠物狗嗅嗅
嗅嗅和海莉、小雅、嘉嘉一起去各个场景冒险,能变成超出想象力的动物。形象多变,可变成各种各样的动物。
Sniffer Comett
Sniffer, Hailey's dog, is the sensible one on their big adventures. He transforms into fantastical animals in different adventures.
场景介绍
Scenes